ADVOCACY – Support for Family Caregivers  
2Respite Advocacy takes a holistic approach to Family Caregiving. We understand the stress of caring for an aging loved one, while you struggle to balance work, kids and life. If you are caring from afar or need to take some time off, this is when CMK's Advocacy Program is there to support you, relieve your worries and reclaim your quality of life.  
 Fact: When you take care of yourself, everyone benefits!  
Advocacy during Respite or Distance Care 
Non-medical Home Care Services: help getting up in the morning, showering, dressing, medication reminders, transportation, laundry, companionships, walks, etc.  
Transportation and note taking with clients at medical appointments
Mentoring families on research for local resources/support
Retirement-Life Planning (non-financial)

 

End of Life Planning/Doula Coaching
Grief Coaching
Other Concierge Services as Required by Family

 
CAREGIVER MENTORING –
SUPPORT FOR FAMILY CAREGIVERS
Caring for an aging parent, spouse or older loved one, is challenging.  There are frustrations, worries, guilt, stress, anger and love, always love.  Stumbling through the different stages of caregiving, without knowing the length of its journey, falling out of your community and foregoing self-care, can leave you vulnerable, exhausted and lonely.  Recognizing what is not working and stepping forward to get the support and guidance you need, is vital. Carmel Murphy-Kotyan has worked in the Aging Industry and with family caregivers for over twenty years.  She is a Certified Caregiver Consultant and Educator, Facilitator of Respite Connect Support Group, Owner/Director of CMK Home Care and Founder of Elder Service Network. As a Certified Caregiver Consultant, Carmel is committed to
Believing her clients know the answer, but will help provide the process that leads to the right choice.
Sharing resources, ideas, suggestions and possibilities with the understanding that clients may use them in the way that best works for them.
Meeting clients where they are, with an open heart and curious mind.
Listening to and Validating your emotional tremors.
Empowering thought-provoking questions to help you make the best decision and courage to take the step forward.
Minimizing your regrets and recognizing your successes.
Encouraging Self Care, both emotionally and physically.
Helping with maintaining a personal life and planning for a future life when caregiving ends.
Helping you transition successfully into a life after caregiving.
Understanding that her work with clients lasts as long as the work is needed, and your goals are achieved.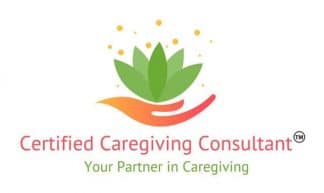 Private Coaching
Private Individual  Coaching in person or via Zoom
Packages
$75 per session  or  a 6 Session package @ $400
2.   Caregiver Support Mentoring (for families caring for their Aging parents/spouse)
Register:  Ten minute phone conversation to discuss and affirm your needs, day/time and location (in person or via zoom).  Call Carmel @ 781 266-8985.
Coaching/Mentoring Meetings can be in person or via Zoom.